Ok, back to the pillow discussion. This has been pretty much consuming my thoughts, so I need to start making some decisions!
Unfortunately, my day job has nothing to do with design or decor, so I live vicariously through other bloggers who are invited to fabulous design previews. Emily of
A Well Dressed Home
recently posted the below photo from the grand opening of the Bel Air Studio & Design in Dallas, and take a look at those pillows!! They are SO close to a few I had been looking at last week - I think I should definitely get some, but which ones?!
Ikat Pillows at BelAir Studio & Design - via A Well Dressed Home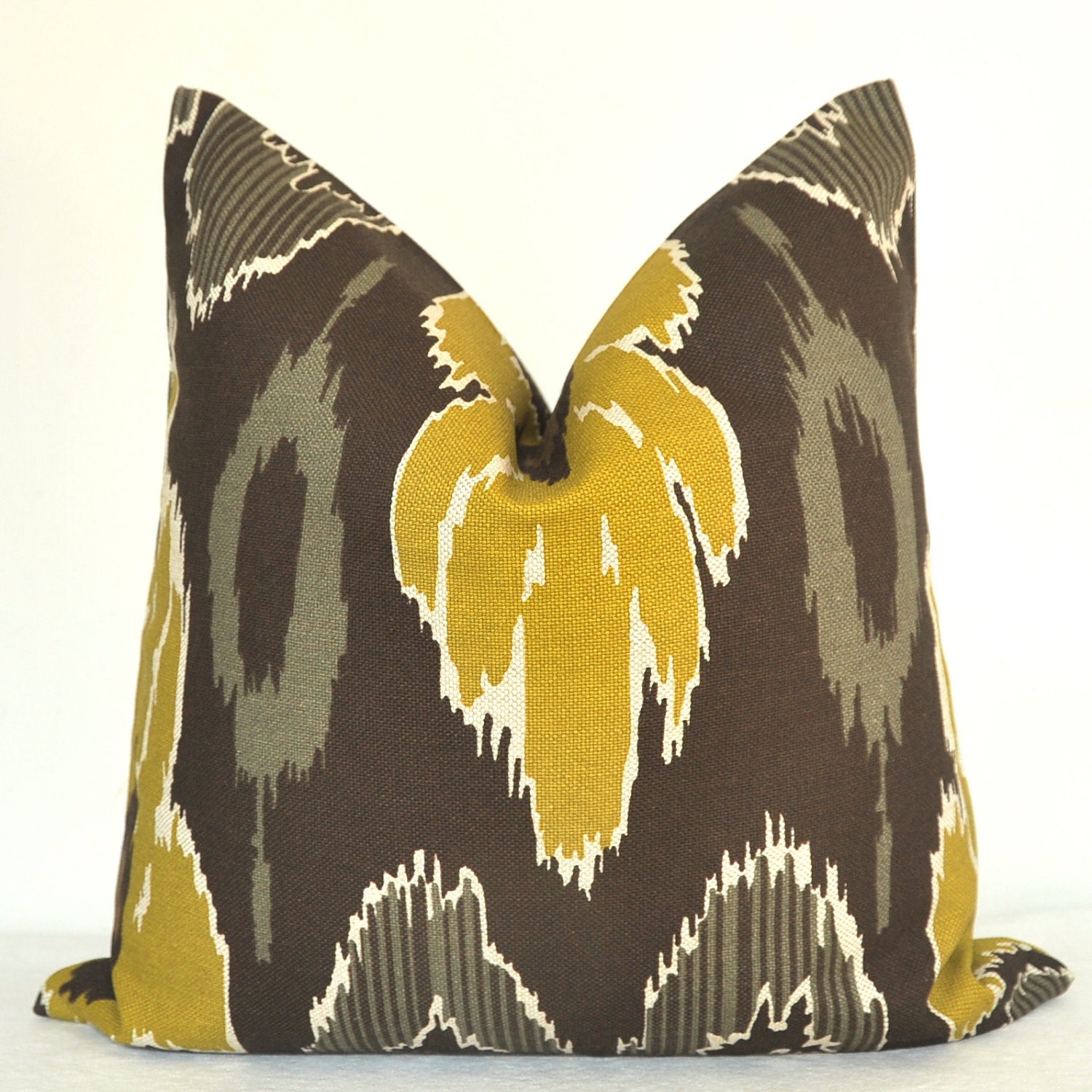 Kyoozi via Etsy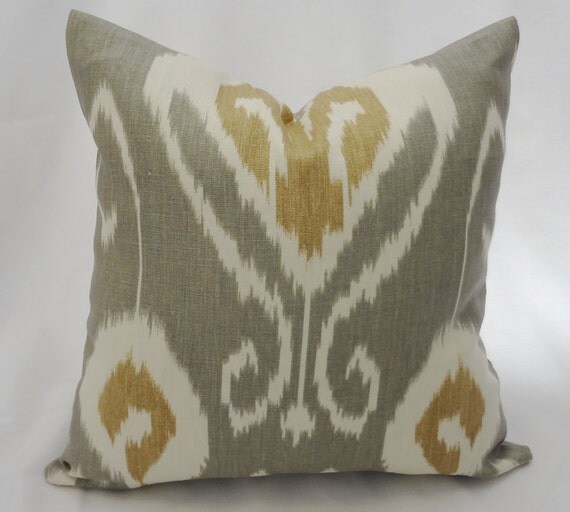 Home Living via Etsy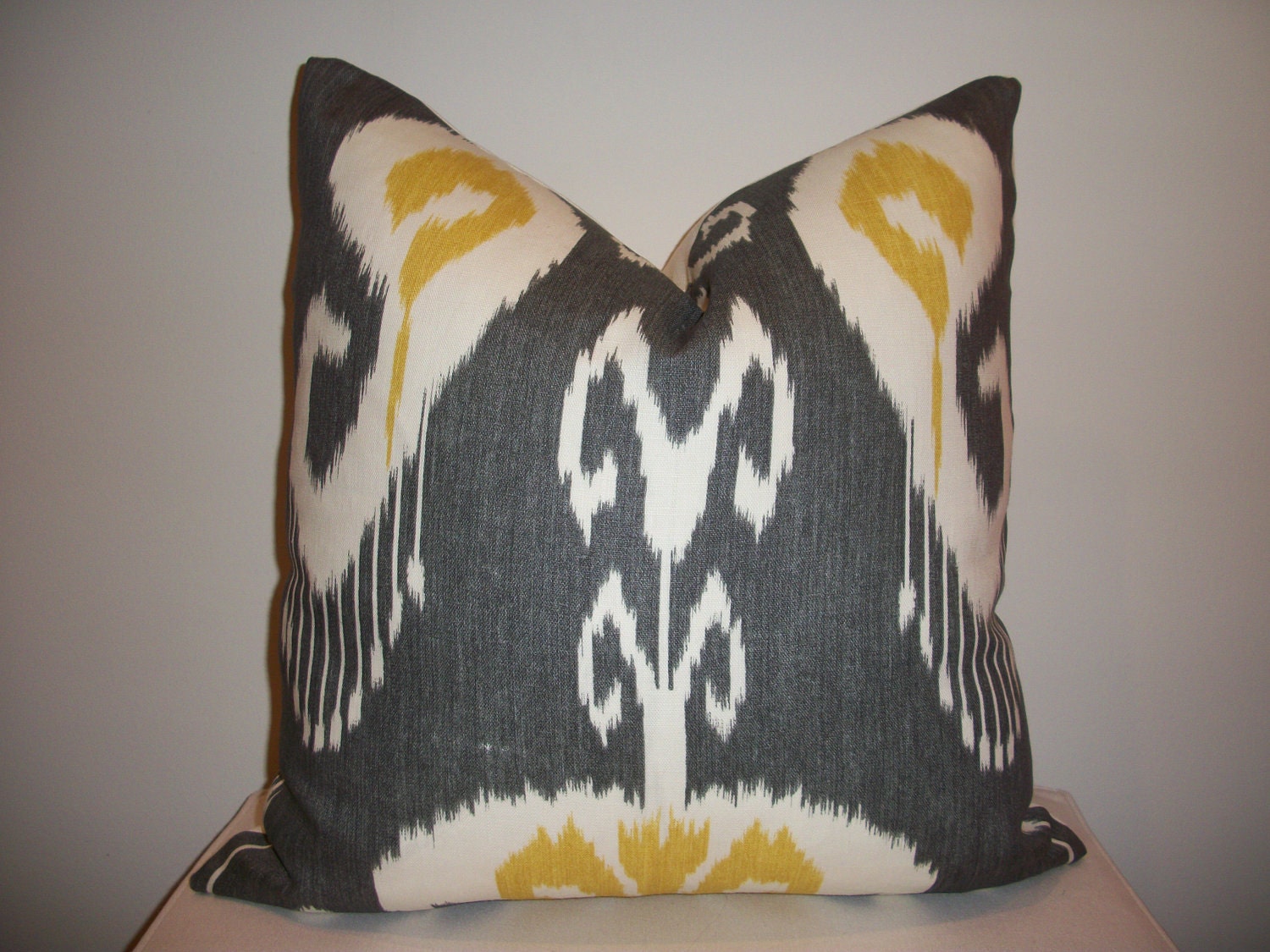 Olive and Garland via Etsy